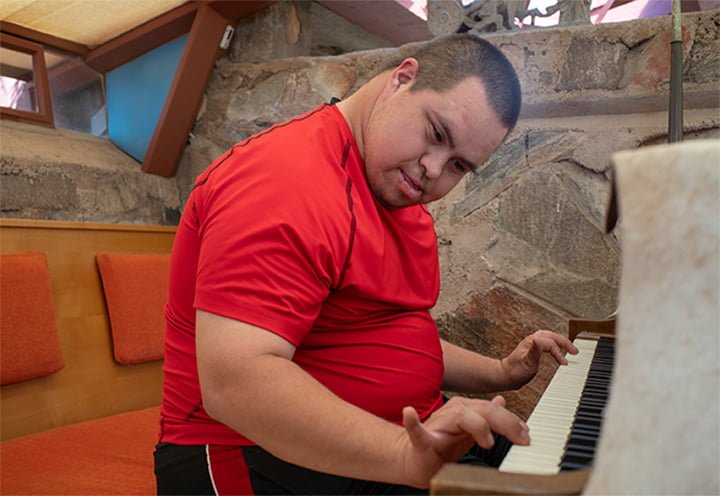 Creative Arts Program
The Creative Arts Program is a very unique program at The Opportunity Tree because you won't find one like it anywhere else!
We offer creative art activities for our members that foster skill development for jobs, for communication, for daily living and for emotional health. Art isn't just an activity—it's a transformative process that can help adults and youth with disabilities learn to be more independent.
OUR MEMBERS WORK IN ACTION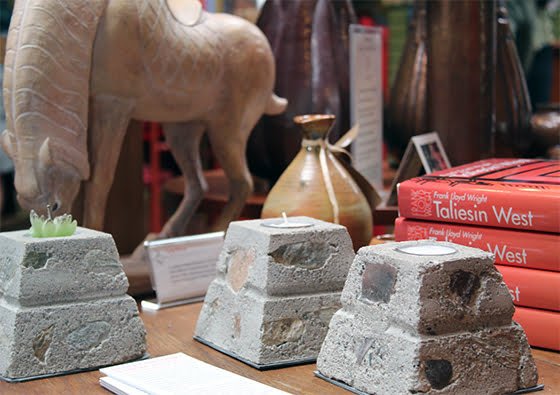 Partnership with the Frank Lloyd Wright Foundation
The Opportunity Tree has partnered with Taliesin West and the Frank Lloyd Wright Foundation to offer jobs to our members paid at full minimum wage. Members collect natural materials on the site of Taliesin West and then create artisanal candleholders through a processed developed by an artist-in-residence at Taliesin West.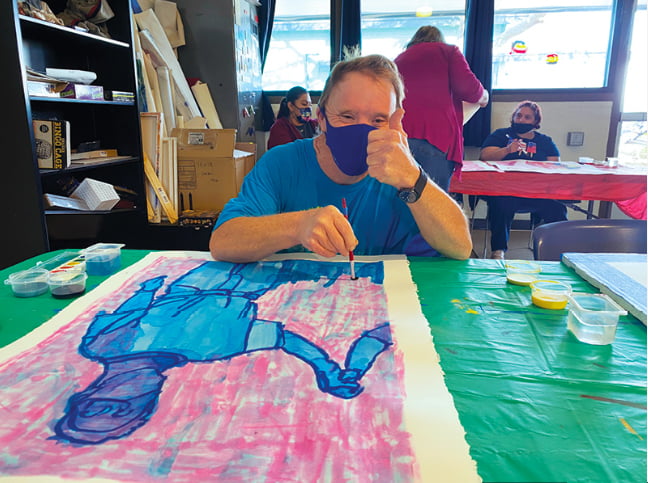 What Makes Me Me Exhibition
Scottsdale Arts hosted an opening reception for an exhibition called, "What Makes Me Me." It featured self-portraits of 35 artists living with intellectual and developmental disabilities.
Scottsdale Arts Learning & Innovation organized four workshops, in which participants practiced self-advocacy skills and expressed their individual identities.
How to Join

We offer our Creative Arts Program at our four locations in Phoenix, Casa Grande, Avondale and Maricopa.
Complete our online interest form
Hear about events, updates and more