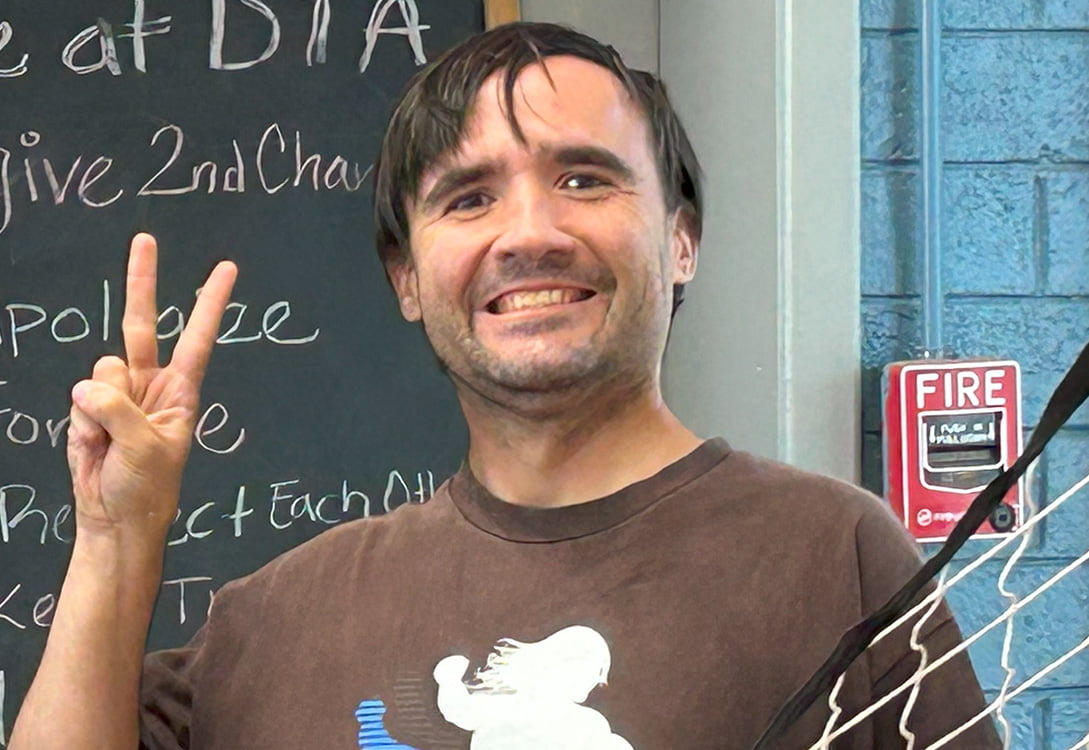 The Opportunity Tree's LEAF (Life Enrichment and Fulfillment) Program is specially designed for adults with intellectual or developmental disabilities in Arizona.
It provides supports to individuals with a variety of needs, paying careful attention to the whole person.
Our LEAF Program is where Members come to learn about themselves, to learn from others and to grow.
The program helps members increase independence in their daily lives, participate in the local community and build social skills with their peers and others. Members participate in creative activities that are social, recreational and habilitative, following best practices in programming.
Adults participate in activities designed to:
Increase self-confidence

Encourage self-sufficiency

Promote social interaction

Facilitate participation and integration into the local community

Develop personal skills based on individual goals and objectives
Supported Aging: Creative Aging is part of The Opportuntiy Tree's larger Life Enrichment & Fulfilment program.
Our LEAF programming includes: 
– fUN, CREATIVE COMMUNITY OUTINGS LED BY MEMBER CHOICE 
– INNOVATIVE immersion experiences
– Cooking classes
– Creative art activities
– Structured social skills training
– AMPLE Opportunities for personal growth &exploration
– Building healthy habits
-Much, much more!
How to Join
We offer our LEAF Program at our four locations in Phoenix, Casa Grande, Avondale and Maricopa.
Complete our online interest form
Phoenix
3146 E. Windsor Ave.
Phoenix, AZ 85008
Casa Grande
209 W. 1st St.
Casa Grande, AZ 85122
Avondale
328 W. Western Ave.
Avondale, AZ 85323
Maricopa
19756 North Maricopa Rd.
Suites #108 & 109
Maricopa, AZ 85139
Campus Hours: 
Monday - Friday - 8 AM - 6 PM
The Opportunity Tree is closed on federal holidays.