Our Tree Fort! Youth Program is designed for teens and young adults ages 14-22 with developmental disabilities.
It's designed for students who are still in school but are approaching a time when they will be exiting school and moving on to the next phase of their lives.
Our program helps students develop their pathways to the future. Participants go through vocational curriculum and explore future opportunities while practicing social skills and working toward their goals.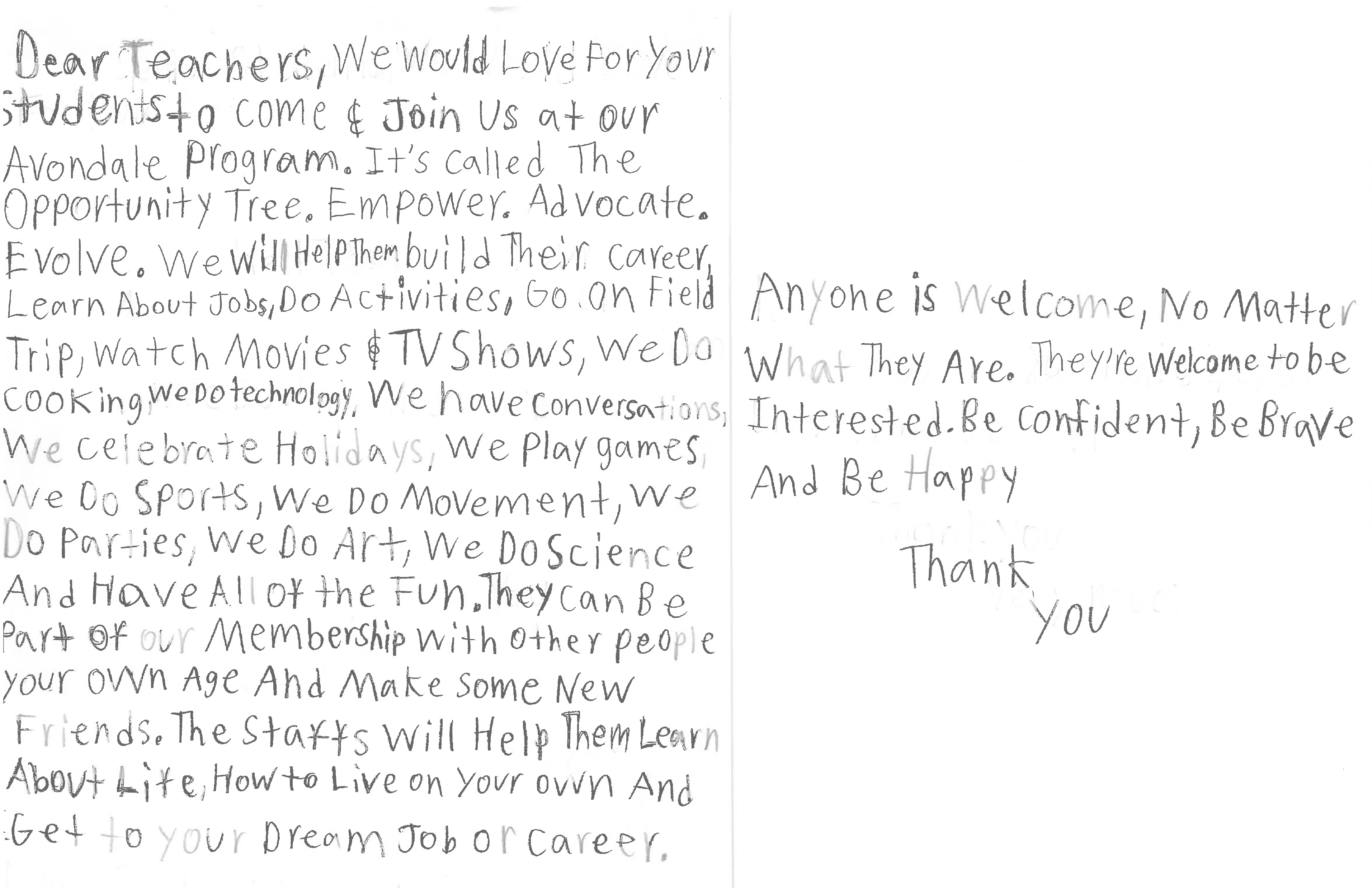 Alex is a graduate of our Tree Fort program. He is now a Member of our LEAF Program and a proud advocate for Tree Fort.
Along with our staff, he visits area high schools to tell students about The Opportunity Tree. Pictured above is a speech that he gave at schools.
What Students Learn
The program provides center-based and community-based services, including after-school programming during the school year and structured day programming over the summer. In addition to job training, students receive training in life skills, social skills, physical fitness and healthy living.
We act as a resource to families who have a loved one with a disability that is soon to be leaving high school. We offer comprehensive services to support both the youth and the family through this time of transition.
Complete our online interest form
Phoenix
3146 E. Windsor Ave.
Phoenix, AZ 85008
Casa Grande
209 W. 1st St.
Casa Grande, AZ 85122
Avondale
328 W. Western Ave.
Avondale, AZ 85323
Maricopa
19756 North Maricopa Rd.
Suites #108 & 109
Maricopa, AZ 85139
Campus Hours: 
Monday - Friday - 8 AM - 6 PM
The Opportunity Tree is closed on federal holidays.