A career at The Opportunity Tree offers the chance for work with meaning,
advancement, benefits, and work that can transform the
lives of Individuals with Intellectual & Developmental Disabilities for the better. 
To view our current job listings, visit the link below.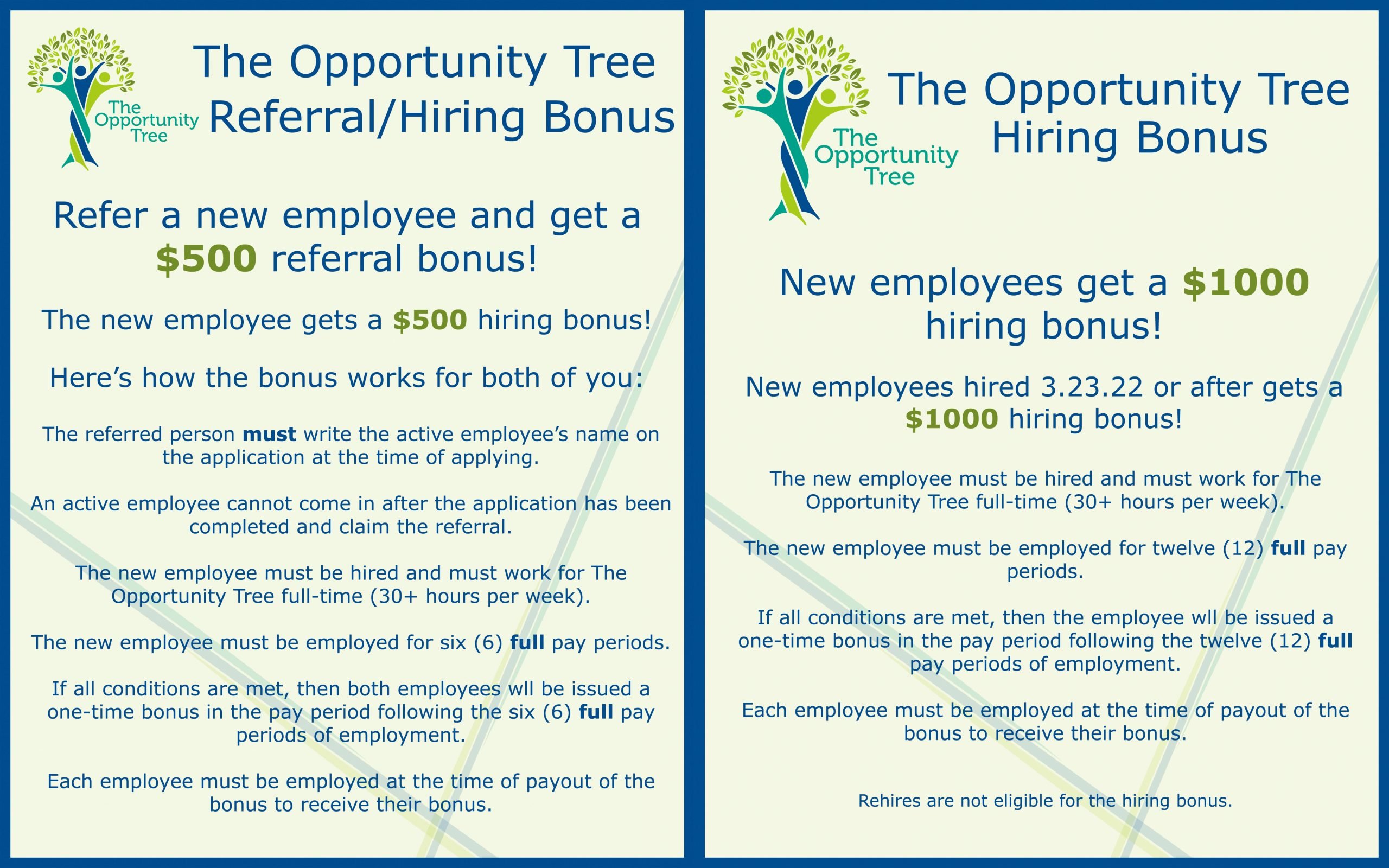 "I have a lifelong career in mental health care where I have developed a genuine desire to help and serve less fortunate individuals. The 'basic needs' in all human beings are the same – shelter, food, companionship and to be safe in our own homes. To repeat an old phrase, 'How would I want to be treated?' That's why I have this mindset and the compassion to assist people and make a living doing something I am passionate about."
"I'm passionate about everything regarding my job. I am passionate about serving individuals with or without disabilities. I love waking up every morning knowing I will make a difference in someone's life!"
Phoenix
3146 E. Windsor Ave.
Phoenix, AZ 85008
Casa Grande
209 W. 1st St.
Casa Grande, AZ 85122
Avondale
328 W. Western Ave.
Avondale, AZ 85323
Maricopa
19756 North Maricopa Rd.
Suites #108 & 109
Maricopa, AZ 85139
Campus Hours: 
Monday - Friday - 8 AM - 6 PM
The Opportunity Tree is closed on federal holidays.