A career at The Opportunity Tree offers the chance for work with meaning,
advancement, benefits, and work that can transform the
lives of Individuals with Intellectual & Developmental Disabilities for the better. 
To view our current job listings, visit the link below.
Join a 60-year-old nonprofit that is making a difference in the lives of individuals with intellectual and developmental disabilities every day.
By the Numbers:
Serving Arizona since 1963
Over 250 Members Across Arizona
Over 70 Members served for 30 consecutive years or more
Programs and Services in 4 Communities Across 2 Counties 4 Campuses
20 Community Integrated Residential Settings
Over 100 Members in Employment Services Programs
Over 75 Athletes Competing in 8 Special Olympics Sports Per Year
Over 1000 people connected with programs & services annually
All-inclusive programs and services for people with disabilities beginning at age 14 through every stage of the life cycle
Pioneering Supported Aging Program for seniors across 2 counties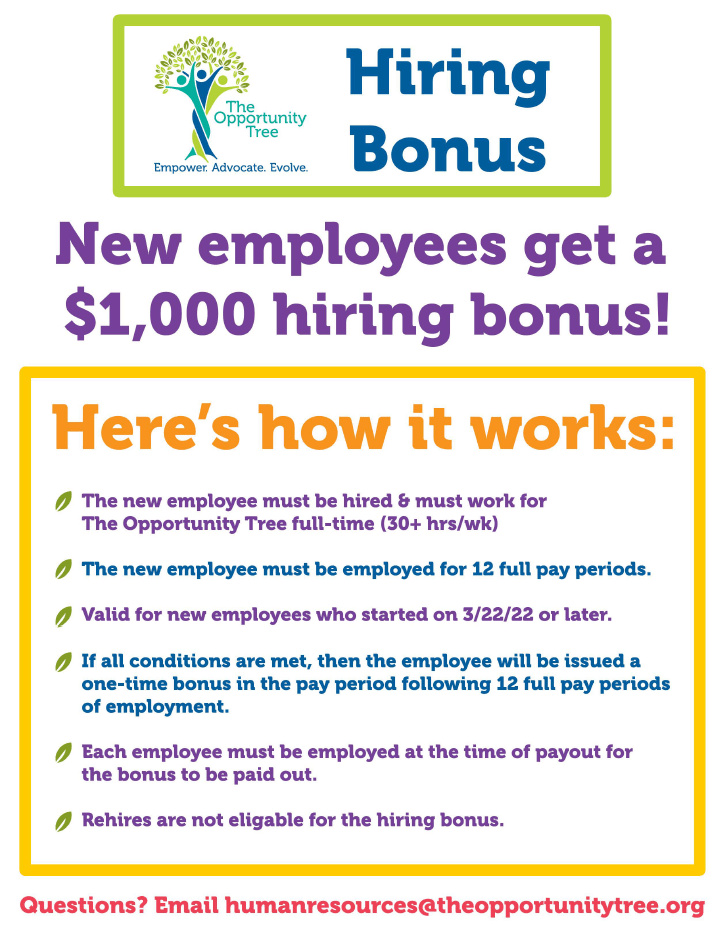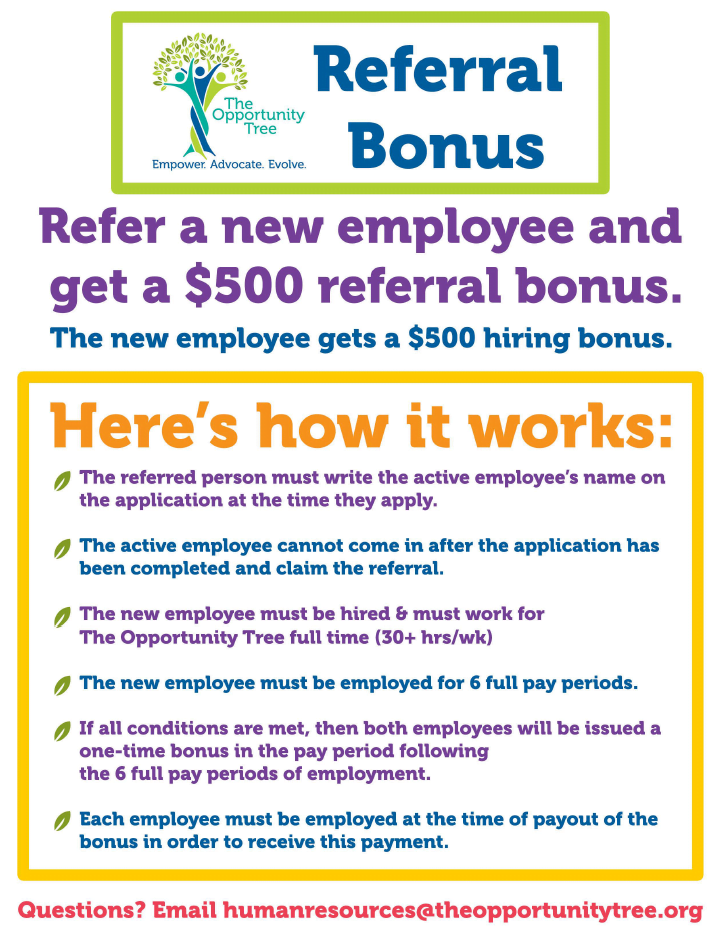 "I have a lifelong career in mental health care where I have developed a genuine desire to help and serve less fortunate individuals. The 'basic needs' in all human beings are the same – shelter, food, companionship and to be safe in our own homes. To repeat an old phrase, 'How would I want to be treated?' That's why I have this mindset and the compassion to assist people and make a living doing something I am passionate about."
"I'm passionate about everything regarding my job. I am passionate about serving individuals with or without disabilities. I love waking up every morning knowing I will make a difference in someone's life!"
Phoenix
3146 E. Windsor Ave.
Phoenix, AZ 85008
Casa Grande
209 W. 1st St.
Casa Grande, AZ 85122
Avondale
328 W. Western Ave.
Avondale, AZ 85323
Maricopa
19756 North Maricopa Rd.
Suites #108 & 109
Maricopa, AZ 85139
Campus Hours: 
Monday - Friday - 8 AM - 6 PM
The Opportunity Tree is closed on federal holidays.