Executive Leadership Team
Kelli O'Toole
President and CEO
Kelli O'Toole joined the Opportunity Tree as CEO in May of 2017.  She has a diverse background in finance and non-profit leadership.  Kelli is a passionate leader with success in organizational transformation based on data and outcomes.
Kelli began her non-profit career at Central Arizona Shelter Services in the finance department.  In 2009 Kelli moved over to STARS (Scottsdale Training and Rehabilitation Services) and served as their COO.  While at STARS Kelli realized her true passion in the non-profit field was supporting and working with individuals with intellectual and developmental disabilities.  Kelli leads The Opportunity Tree team in providing high quality, person-centered supports that focus on long-term sustainability and innovation.  In addition to her role at The Opportunity Tree, Kelli also serves on the board of the Arizona chapter of The Association for People Supporting Employment First.
Kelli earned her Bachelor's degree in accounting and a Master's degree in Non-Profit Leadership.  In her free time, she enjoys her family, traveling, cooking and eating.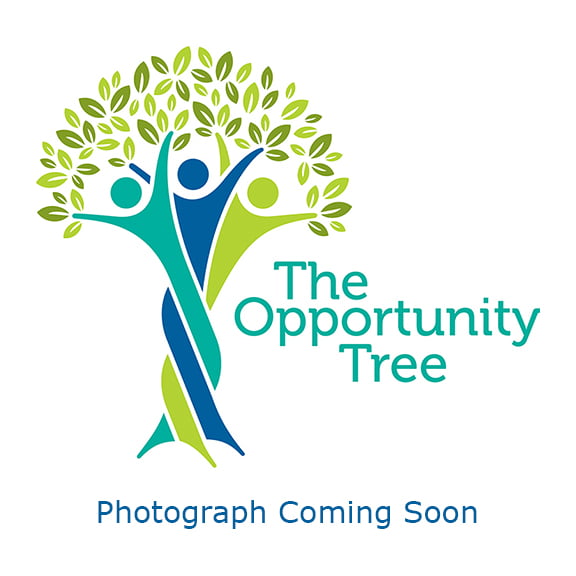 Rachel Johnson
CFO
Rachel Johnson, the CFO at The Opportunity Tree in Phoenix provides oversight and management of the financial operation for the organization.
Rachel has specialized in non-profit accounting and management since 2005, having spent 9 years working with organizations serving people experiencing homelessness and 4 years with arts and education organizations.
In addition to her work at The Opportunity Tree, Rachel enjoys working with small non-profits during their financial startup to ensure their future success.
Gina Griffiths
Director of Programs
Gina Griffiths serves as the Director of Programs at The Opportunity Tree, joining the team in 2017. Gina has spent her career working with individuals with intellectual and developmental disabilities whether by being an advocate, volunteer, direct service provider, DDD support coordinator or non-profit program manager. Gina currently serves as the Arizona Association of Providers for People with Disabilities (AAPPD) Vice Chair; on the board of Neighborhood Outreach Access to Health (NOAH); the Employment First Core Committee; and the IDD & Sexual Violence Response Collaborative.
Gina has a Bachelors degree in Social Work from Northern Arizona University and a Masters degree in Social Work from Arizona State University. She is the proud mom of three energetic and active boys. She and her husband love to take the kids camping and traveling.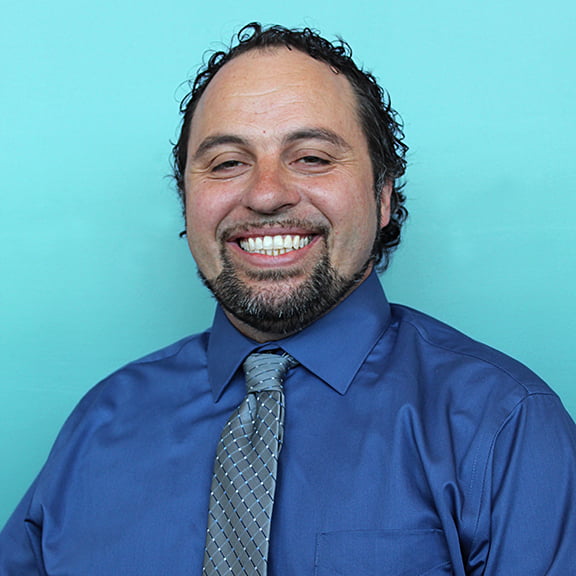 Neal Hallihan
Director of Operations
Neal Hallihan began his service at The Opportunity Tree in 2019 as the Employment Services and Youth Transitions Program Manager and was quickly promoted to the Director of Operations.  Neal has over 15 years of experience working with people of all ability levels in various capacities including; employment, inclusion and instruction services.
Neal's most rewarding experience has been the opportunity to be a part of a social movement that inspires our world to operate with acceptance and no limitations.
Neal holds a Master's degree from ASU in Social Justice and Human Rights, Non-Profit Organizational Leadership.
Sandie Bustos
assistant director - Phoenix
Sandie Bustos has been serving at The Opportunity Tree since 1991.  She earned her Bachelor's Degree in Psychology from Arizona State University.
In addition to her duties providing support and oversight at our Phoenix site, Sandie is committed to volunteerism with 3 other non-profits helping at risk youth and raising service dogs.
Sabrina Forrest
Assistant Director - casa grande & Maricopa
Sabrina Forrest has been a member of The Opportunity Tree team since 2015 and currently serves as the Assistant Director of both our Casa Grande and Maricopa sites.
Sabrina started working with people with intellectual and developmental disabilities in 1993 in New York State as a Direct Care Counselor.
Hear about events, updates and more